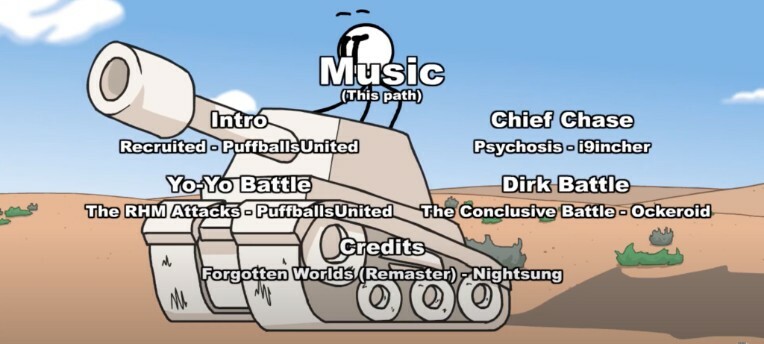 After being featured in Different animations and games, I was finally able to get one of my tracks featured in a game on Steam! :O
I want to thank PuffBalls United for featuring my song Psychosis in the original Infiltrating the Airship game, and then once again deciding to keep the song for the HD Remake!
Because of this game, combined with the madness community and other awesome animators like Twisted4000, I was able to get in front of more people than I could have ever imagined. I wanted to thank everyone for helping me along the way.
I want to also encourage you to go out and get the HD remake of the entire Henry Stickmin Collection on Steam!